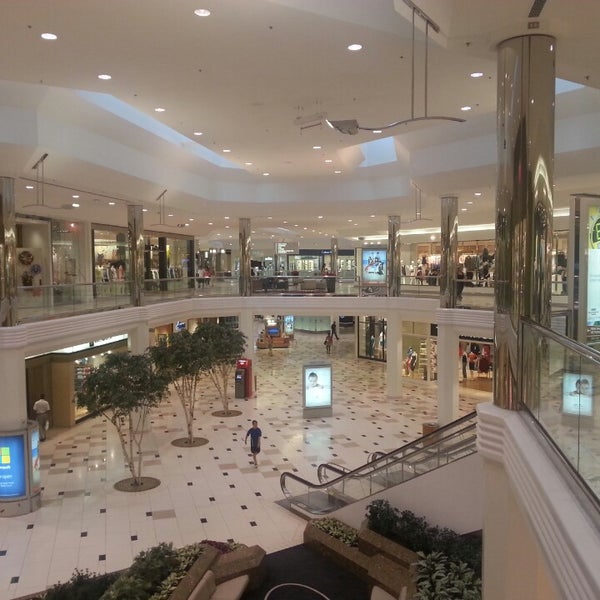 Located on the upper level near Sears. Come to Sears to find all your shopping needs to accentuate your home or to find the latest fashion at affordable prices. Finish line is the place to go to get all your athletic footwear and accessories as well as apparel to boost your athletic gear into life.
Artworks ranging from pottery, jewelry, painting oils, watercolors, etc. Find luxury jewelry ranging from timepieces, diamond jewelry, bridal collections, and other designer jewelry. Motorola, Nokia, and Ericsson. Hair and facial beauty at its best. Find all your hair, facial, and skin care needs, along with perfumes and candles.
This is the place for men to make that bold statement: Here men can find cufflinks, shoes, suits, ties, dress shirts, jeans, and more to be that bold man. Find brand name handbags, shoes, jewelry and hosiery from bebe, Diesel, Bakers, and Madden.
Make-up products at their finest. No preservatives or binders, just pure mineral make-up. Make-up brands sold here are RareMinerals, md Formulations, and bareMinerals. Shop here for all your endless fragranceful pampering needs. Find luxurious fabricated apparels whose designs are sophisticated and directional. Love gummy bears, well this is the place for you. A store for women who seek a more exquisite and trendiest taste in handbags, fragrances, eyewear, jewelry and more.
All products are part of the Brighton collection. Here consumer products ranging from the home and office, health and fitness, travel, auto, garden, etc.
These products are meant to be functional but its unique quality and design. This stores carries the following brand names: Brand name products from Lucky Brand, Affliction, to Buckle for young adults who want to keep up with the latest casual trends; from denims, accessories, swimwear, tops, bottoms and more.
Want to have your own personalized stuffed animal or better yet a teddy bear. This is the place where you can do just that. Build-A-Bear have outfits and accessories to choose from to create your own personal stuff animal. They also make great gifts for any occasion. Are you the sporty-type? Shop here to get the latest sports fashion and still keep up with the latest non-sporty styles of today.
This is a store for women who are looking to turn heads wearing clothes that are classy, sophisticated and sexy. Get your college gear to show-off your Michigan-based school spirit and support here.
Find premium quality furs and leathers in today's style and fashion, either outwear or accessories. Are you a big fashion fan of Carlo Pazolini? Get the latest and trendiest shoes and accessories from three of his collections that he has created, right here at Twelve Oaks. Come here for high quality accessories for your cellular needs. Not only can you find your perfect cellular bling but you can receive technical services here as well.
This is the place to shop for your high quality athletic wear, equipments, and shoes. This is a place for young fashionistas to find the trendiest and up-to-date styles from sleepwear to career attires from the collection of Charlotte Russe. Shop here for Chico's clothing and accessories whether on your own or with the help of an associate to put together your own Chico's wardrobe.
Come here to find the latest fashion in jewelry and accessories for those in their tweens and teens. Looking for high quality footwear that is up with today's fashion? Love the Clarks footwear? This is the place to shop for Clarks footwear. Casual and comfortable women's apparel and accessories with the Coldwater Creek brand name can be found here at Twelve Oaks Mall. Pamper and bathe in the natural, luxorious riches of nature. Famous for their closed-cell resin, Croslite, Crocs has comfortable footwear suitble for casual to professional to recreational wear.
This is the place to get your message or fanatic support out to the world all on a T-shirt customized to your style and liking. T-shirts can be customized from dog tees to 5XL sweatshirt hoodies. Get your Detroit City memorabilias here. From autographed items to team athletic wear to souvenirs to bubble heads. With the history inspiration of where the first Von Maur store originated and began, this is the place to find the latest and newest fashions of today.
From clothing to jewelry to accessories for young women. Eddie Baur brand name, all-occassional apparel from footwear, accessories, travel gear and clothing for men and women. Looking for that perfect designer bathing suit or the perfect getaway outfit for the beach?!
This is the place to shop to find fabulous designer swimwear or that perfect resortwear. From tunics, one-pieces, sundressses to resortwear accessories, this store has everything for your next getaway.
Looking for innovative and cutting edge fashion? Express is the way to go, come here to find casual and outfits to wear to work, and accessories to accompany them while looking savvy, sexy and sophisticated. Find a wide selection of entertainment from CDs, video games, DVDs and other accessories to further improve your entertainment experience.
Looking for a new tailor? Fine Touch Tailoring is the place to go to for all your tailoring needs. Fine Touch Tailoring provide tailoring services for men's and women's clothing along with men's accessories. Live an active sport life? Finish line is the place to go to get all your athletic footwear and accessories as well as apparel to boost your athletic gear into life. Love brand name athletic wear like Reebok and Nike?
Foot Locker is the place to go! Foot Locker has athletic shoes from men, women, and children with brand names such as Converse, New Balance, Fila, and adidas as well as Reebok and Nike.
From Fossil watches to leather goods, this is the place to go to find unique handbags, sunglasses, wathces and other small leather and non-leather goods marked with the Fossil brand name. This is the place to find desired fashion styles and items from around the world from women's clothing to accessories to gifts. Come and visit for a shopping experience that will leave you inspired. From replicas to authentic jersery to non-clothing items, Gameday Detroit is the place to look.
This is the place to find all your gaming needs from software to hardware to gaming systems. Gamestop has the next generation gaming console systems from Sony, Nintendo, Sega, and Microsoft. If you are a hardcore gamer, this is the place to go! From jeans to sweaters to sleepwear, this is place to show-off your casual flare at any age. Looking for a sweet treat while you are shopping? Godiva is the place to cure that sweet tooth of yours.
Godiva's chocolates contain the highest quality ingredients allowing to experience every bite with such chocolate bliss.
Products ranging from caramels, ganaches, pralines, fruit creams and more. Find the latest international trends from classics looks to the basics. Hot Topic is the place for teenagers to find clothing attires that relate to their music-influenced lifestyles.
Hot Topic sell apparel, accessories, and music for teens. The mall was to be located at Thirteen Mile Road, between Haggerty and Halsted, and set to open in Twelve Oaks Mall was then developed as a joint venture between A. Alfred Taubman , Homart Development, and the Dayton-Hudson Corporation , [3] Excavation of the site began in the spring of , and construction began later that fall. The head builder was Richard Marrone. In , The Taubman Corporation demolished the defunct United Artists Theatres and made way for a new "Lifestyle Cafe" food court, and allowed kiosks in the mall for the first time.
This marked a change in Taubman policy, as it was originally believed that a food court would invite teenage loitering and that kiosks diminished the upscale atmosphere of the mall.
In January , The Cheesecake Factory announced that it will open at the mall later that year, and it opened on August 13, The interior design is heavily influenced by the Brutalist architectural movement that was popular during the s. It consists of large, contemporary, geometric ceiling designs with recessed skylights in the center and anchor courts with lower ceilings between them.
Originally, the interior decor included wood railings with steel bars, terazzo flooring, sculptures throughout the center on ceilings and floors , and a staircase in the center court. Each court also contained a large modern art sculpture, and the original three anchors each had four trees.
Prior to the first renovation in , the center court of the mall originally had a large sunken "pit" area lined with steps and green carpet. This area was used like today for holiday events and displays without seating or kiosks , but during times of idle use it was often used by kids to run off energy. The pit was approximately 30" below the surrounding floor surface and brick kneewalls lined portions of the pit.
There were also sunken lounge areas with similar adornments in the Sears, JCPenney, and Hudson's courts. The information booth in its former location had a large 20' orange beacon with the Twelve Oaks "tree" logo and the word "information" in a vertical configuration with Bauhaus-type font. These features were removed entirely during a mids renovation.
Unlike sister malls Lakeside Mall and Fairlane Town Center , the interior of Twelve Oaks Mall received a series of major renovations, which took place during the s. These renovations included new entrances, seating areas, flooring, an additional elevator in center court, new signage, railings and railing accents, fixtures, and furnishings. At the same time, the sculptures, the center court staircase, and some of the trees were removed.
Interior ashtrays were also removed, as Twelve Oaks became a smoke-free mall near the end of the renovation in September The interior decor now consists of silver, mirrored accents on some of the pillars, modern tiled flooring, and silver railings with glass inserts. In , the entrances were renovated to include a more modern appearance, a fresh coat of paint was added throughout the mall, and additional accent lighting near the skylights was installed.
The basic architecture remains the same with the same skylights and overall ceiling design original to the structure. Again that year, the mall added a TV area during the opening of Nordstrom. Additionally, the seating areas in the JCPenney Court and Macy's Court were simplified to create more open space and make navigation easier.
A play area for children was also built in the Lord and Taylor Court, and later moved to the Sears court, and valet parking became a permanent offering instead of a seasonal service. From Wikipedia, the free encyclopedia. This section does not cite any sources.
Twelve Oaks is the dominant shopping destination of metro Detroit, with nearly distinctive stores and restaurants including Apple, Coach, Michael Kors and The Cheesecake Factory. Twelve Oaks is a major regional shopping center located in Novi, Michigan at I and Novi Road. The center features nearly shops and services along with Nordstrom, Macy's, Lord & Taylor, JCPenney, Sears, and the Lifestyle Café Food Court.4/4(). Twelve Oaks Mall is located in Novi, Michigan and offers stores - Scroll down for Twelve Oaks Mall shopping information: store list (directory), locations, mall hours, contact and address.3/5(5).